GAS GARAGE HEATER
Adding a Gas Garage Heater is easier than you may think. Turn your shop or garage into extra usable space during the cold winter months. Installation is a breeze – we will have your new Gas Garage Heater up and running in only a day!
GAS GARAGE HEATER PRICE
The price of Gas Garage Heaters varies by size. Most residential spaces generally call for a 30,000 , 45,000 or 60,000 BTU unit. We will stop out for a free estimate to determine the correct size of unit, where we will mount it, how we will exhaust, and where we will run the gas pipe.
GAS GARAGE HEATER INSTALLATION
The Colony team is ready to install your new Reznor or Modine Garage Heater.  We will run the gas line to the appropriate location and mount the unit from the ceiling. We will then run the exhaust through the roof or direct-vent it through the side of the shop or garage. Finally, we will run the wire for the thermostat and plug the unit into a nearby outlet.
GAS GARAGE HEATER USES
There are many uses for Gas Garage Heaters. One of the best benefits of a Gas Garage Heater is simply providing warmth to your vehicles during the long, cold winters. Your vehicle will warm up faster and it will be more efficient than starting up from a cold start.  If you have a room above your garage that doesn't quite heat like the rest of your home – a Garage Heater will provide much greater warmth for the electronics, machines and even pets that may be inside the room or garage.
Reznor and Modine Garage Heaters are two of the best in the market. These units are easy to install, energy efficient and aesthetically pleasing. Let our experts at Colony Plumbing, Heating and Air Conditioning find the right size unit for your application. These units require virtually no maintenance and operation costs are minimal. Stop in our showroom or give us a call to schedule a free bid for your new Gas Garage Heater!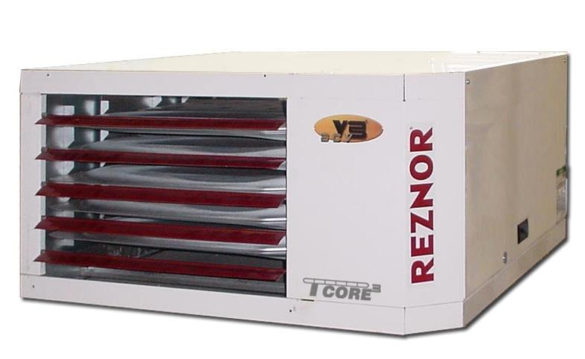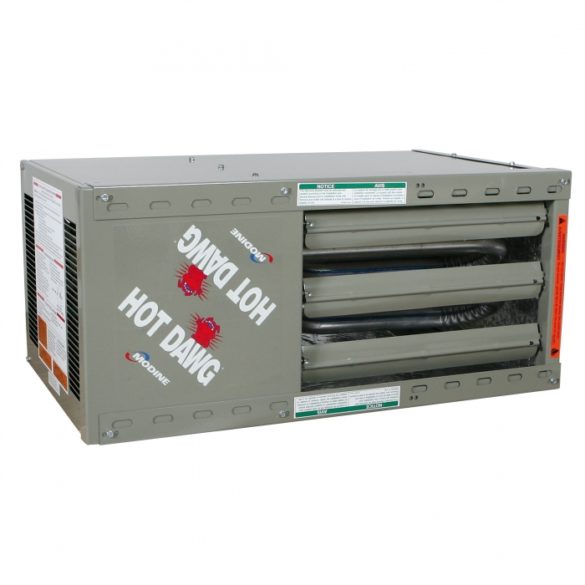 "Call the Guys you can Trust," at Colony Plumbing, Heating and Air Conditioning. 364-HEAT (4328).